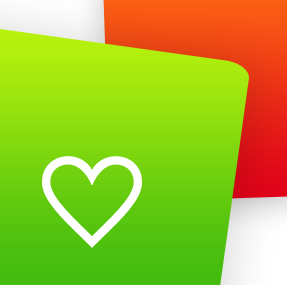 GetSorted
Unclutter Your Photo Library With Ease.
Privacy Policy
Switch to: German Version
Your privacy is very important to us. GetSorted does therefor not collect or upload any of your media, such as images or videos, to our servers.
GetSorted is an app developed by Thomas Jirout in Vienna, Austria. The development and the usage data (more on this below) collected by this app will be analyzed and are an important contribution to a bachelor thesis on gamification at Vienna University of Technology.
Information GetSorted Collects and How it is used
In order to provide our service, we maintain a local database on your device with information and metadata about your media, such as photos and images, so that GetSorted can remember things like which items you have already sorted or which months you have started sorting. This database exists only locally on your device and is not uploaded or synced with our servers.
We use the external service Firebase to collect usage data. This helps us to learn how our users use our app and gives us insight on areas to improve. Such data may include, among other metrics, how frequently our users open the app, how much time they spend sorting, or how many photos they have in their photo library. Firebase creates a randomly generated Instance ID for every user using the app. This way, Firebase can bundle information it collects by user. This helps make the analysis more meaningful. More information on Instance IDs can be found on the Firebase website: https://firebase.google.com/support/privacy/manage-iids By using GetSorted, you therefor also consent to the Firebase privacy policy linked here: https://firebase.google.com/support/privacy
The information collected through Firebase will further be analyzed, used and published for scientific purposes. I.e., GetSorted will use and analyze this usage information for a bachelor theses on gamification at Vienna University of Technology.
Information for European Union Customers
By using GetSorted and providing your information, you authorize us to collect, use, and store your information outside of the European Union (e.g. Firebase Servers).
International Transfers of Information
Information may be processed, stored, and used outside of the country in which you are located. Data privacy laws vary across jurisdictions, and different laws may be applicable to your data depending on where it is processed, stored, or used.
Your Consent
By using our site or apps, you consent to our privacy policy and others linked above.
If you have questions regarding this privacy policy, you may email privacy@sorted.app.
Changes to this policy
If we decide to change our privacy policy, we will post those changes on this page. Summary of changes so far:
July 29, 2019: First published.